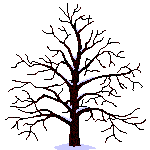 Welcome
This web site has been created to help further the research into my family name.
My main research will be concentrated on my FURMINGER family tree, which has its roots in and around Maidstone, Kent.
(Records suggest Furminger's have been living in Kent certainly from the mid 1500's)
I have also gathered and researched another FURMINGER group which has its roots in Brede, East Sussex.
Currently there is no known link between these two groups.
If you are a FURMINGER or related to one, please let me know. My database of FURMINGER's is growing.
You will note that my FURMINGER spelling is with a U but as this is likely to be a result of historial effects any varient spelling is of interest, including FIRMINGER, FERMINGER, FIRMIGER, FYRMYNGER etc.