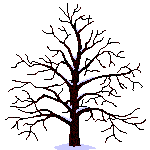 Furminger Research
Via parish records the family has, so far, been traced back to the village of Aylesford in Kent. Thomas Furminger who was born around 1648 and his wife Joan's first child was born 1673 in Aylesford. In 1678 Thomas and Joan were living in Boxley - this is confirmed by an entry in the Maidstone Assises records for 15th July 1678.
During my research I have come across many references to Furminger's in Kent, below are the details of those that are more likely to be related, but as yet I have been unable to link them in.

There are two other Furminger groups in Mid Kent that could be related to the Aylesford group. The first of these come from East Farleigh and I have the following information from a researcher of this family:
John Furminger (1766-1816) & Elizabeth (1790-1820)
(Its possible that his parents were William & Sarah whose daughter Sarah married a Thomas Fry in 1794)
Their son:
John Furminger ( born abt 1809 in East Farleigh) who in 1851 was running the Town Arms Inn in Maidstone.
His grandaughter:
Alice Harriet Furminger born in Boughton under Blean in 1870

Interestingly there is a farm in East Farleigh called " Furminger Farm" Gallants Lane, East Farleigh ME15 0LG (01622 745735)

One of the earliest references to a Furminger in Kent is in the British Chancery Records, 1386-1558 Name: William & John Formynger Place: Kent Date: 1544-1547 Volume: 9 Page: 81 Bundle: 1142 There is a later reference to another Furminger, this time with a different spelling: Name: Andrew Formenger Place: Kent Date: 1553-1555 Volume: 10 Page: 105 Bundle: 1387 Aylesford may not be the original home of the Furminger's in Kent. A Stephen Furminger, of Wichling married Katherine Whitchead [or Whitehead ?], of Doddington on 30 Nov 1606 at Wichling.

Checks of the 1841 Census show no Furminger's (or normal varient spellings) living in Aylesford at the time of the Census. This combined with current tree knowledge suggest that the Furminger's had moved to a town life in Maidstone, possible around 1800.

It is claimed that in 1801 (Based on 1801 Census) Maidstone's total population was 8,027. Domesday Book records a population of 108 for the manor of Maidstone, representing between 430 and 540 inhabitants. By the early fourteenth century there may have been c. 2,000 people in Maidstone, perhaps falling to c. 1700 after the Black Death of 1349. The agricultural depression, which affected the whole of England during the fifteenth century, saw stagnation in population growth throughout the country, and it was not until the first half of the sixteenth century that the population began to grow again. In Maidstone, there were c. 2,000 people in 1570, c. 3,000 in 1670, and 3,676 by 1695. A hundred years later it had grown to more than 6,000 inhabitants, reflecting increasing wealth through the expansion of hop growing. The first national census in 1801 records 8,027 people in Maidstone; in 1851 there were 20,801. This rapid rate of growth continued, with 33,572 in 1901, 59,800 in 1961, and 89,030 in 1991.

The first birth on the tree in Maidstone so far is 1802 and there are no apparent Aylesford births beyond 1788.

The 1841 Census does have 5 Furminger entries that so far cannot be linked into the tree, these are:-
HO107/490/9 Folio: 30 Page: 17 Registration district: Maidstone William Fuminger abt 1790 Kent
HO107/490/3 Folio: 12 Page: 17 Registration district: Maidstone Eliza Furminger abt 1826 Kent Frederick Furminger abt 1827 Kent Mary Furminger abt 1796 Kent
HO107/490/8 Folio: 33 Page: 36 Registration district: Maidstone Frances Furminger abt 1831 Kent Sarah Furminger abt 1838 Kent
HO107/490/2 Folio: 19 Page: 31 Registration district: Maidstone Lydia Furminger abt 1786 Kent
There is a Maidstone court record in which Lydia has 30 pounds stolen from her by another Furminger. I have received information that the other Furminger, may have been a relative from Brede. I am currently awaiting more info.

This is John Furminger from East Farleigh - refered to above:
HO107/490/8 Folio: 21 Page: 13 Registration district: Maidstone Ellen Furminger abt 1836 Kent Harriet Furminger abt 1817 Kent John Furminger abt 1807 Kent John Furminger abt 1840 Kent

Marriages taken from Parish registers: B = Banns / L = Licence
As I locate them in the tree the reference here will be removed.
AYLESFORD

 
1776 23 Ap Deadly X BAKER ba otp Elizabeth X BOLTON sp otp Tomas Furminger Eliz Pearce B
1802 13 Sep Robert COSSAM otp Anne EGENS otp Henry Scoon John Furminger B

 
1792 17 Oct John WILLSON w otp Susannah X FURMINGER sp otp John Scott Wm Balcomb B

 
1802 13 Sep John FURMINGER otp Keziah TOLHURST otp Thomas Bayly Robert Cossam B
1782 10 Mch William X WATTS ba Boxley Ann TURLEY sp otp Richard Furminger John Tunbridge L
BETHERSDEN

 
1638/39 02/03 Peter LOWE Elizabeth FIRMINGER Wid
1680 07/20 John RICHARDSON Mary FIRMINGER

 
1676 09/25 William HARLEY Wdr Chilham Catherine FURMINGER Chilham

 
1679 04/27 Thomas FURMINGER Mary JENNINGS

 
1641 08/22 John FURMINGER Ussiler PERSI

 
CHART SUTTON

 

 
1565 06/17 Humpfrey HERENDEN Mathewe FURMYNGER

 
1574 06/07 Stephen FURMYNGER Anne WOOD

 
CRANBROOK

  Burial

 
1694/95 01/21 ? FIRMINGER child A bastard of Ann

 
EAST FARLEIGH

 

 
1822 12/17 Samuel TAYLOR otp ba B Sarah FURMINGER otp (consent) CRITTENDEN Jn CRITTENDEN Mary

 
EAST SUTTON

 

 
1653 09/02 FURMINGER Benjamin BIGGE Alice

 
FRINDSBURY

 

 
1788 07/27 Thomas WILLIAMS otp B Mary FURMINGER otp Back, Robert Matthews, Tho

 
FRINSTEAD

 

 
1628 04/28 Nathaniel FURMINGER Margaret BURFOOTE otp

 
1616/17 03/05 Edward FURMYNGER Headcorn Lic Joane SPICE Canterbury wid

 
HARRIETSHAM

 

 
1538 11/04 Phillip FURMINGER Lenham Johanna WARWICKE otp

 
HEADCORN

 

 
1642 10/03 Henry COCKES Katharine FURMINGER

 
HOO St

 Werburgh

 

 
1720 12/20 William FURMINGER Mary BURCHET

 
LEEDS

 

 
1802 11/29 William FURMINGER otp Priscilla COLEMAN otp B Geo.Tilby,John Lacy

 
LINTON

 

 
1765 10/14 John HARDS ba otp Anna FURMINGER sp E Farleigh B Mary Hards, Sam Britcher

 
MAIDSTONE

 (All Saints)

 
1805 07/01 John FURMINGER All SS, Maidstone ba B Martha ALLCHIN otp sp

 
1804 12/17 John CHITTENDEN All SS, Maidstone ba B Mary CRITTENDEN otp sp
(See East Farleigh Marriage of Sarah Furminger - These are her witnessess getting married)

 
1805 01/22 John FURMINGER All SS, Maidstone ba B Elizabeth CRITTENDEN otp sp

 
WAREHORNE

 

 
1771 01/16 Richard FORD otp ba Elizabeth FURMINGER Mersham sp Thomas Venner, John Huggett

 
YALDING

 

 
1815 07/10 B William GOLDSMITH otp ba Sarah FURMINGER otp (consnt) sp Robt Mascall, Wm W

 
MAIDSTONE

 all saints Baptisim

 
1823 10-Jan Edwin FURMINGER S of George & Mary Maidstone Labourer

 

 
EAST PECKHAM

 
BURIALS

 
1577 03/17 Richard FURMINGER Householder

 
EAST SUTTON

 MARRIAGES

 
1653 FURMINGER Benjamin BIGGE Alice

 

 
FAVERSHAM

 Mercury
Index BMD Notices 1879-1882

 
D FURMINGER Mrs. 87y 1879 01 Nov

 

 
MILTON-next-Sittingbourne

 
Marriages

 
1727 31-Oct Francis FURMINGER ? Mary BUCKMAN ? Banns

 
RODMERSHAM

  MARRIAGES

 
1581 09/11 by: ?
William PECKHAM () of ? and Margerie FURMINGER ? () of ?
Witnessed by: ,

 

 
Mid Kent Poor Law Records

 
--------------------------------------------------
NAME       PARISH     REFERENCE  DOC No TYPE  YEAR   
FURMINGER  Aylesford  P12/13/4   156     R    1788

 
Richard Furminger, wife Margaret and daughter, aged 7 weeks from Halling to Aylesford 8 Aug 1788
--------------------------------------------------
NAME       PARISH     REFERENCE  DOC No TYPE  YEAR 
FIRMINGER  Aylesford  P12/13/6   242     R    1775

 
Susanna Firminger, sw from Aylesford to Boxley 3 Jul 1775 [more information given]
--------------------------------------------------
NAME       PARISH     REFERENCE

  DOC No TYPE  YEAR 
FIRMINGER  Aylesford  P12/13/2-3  78     S    1778

 
Thomas Firminger, wife Susanna and Mary from East Malling 31 Jul .1778




==============================================


  
1769
10 January

FURMINGER

Thomas
Mary Jennings
Egerton
West Ashford
1795
03 August

FURMINGER

Thomas
Ann Bishop
Boxley
Hollingbourne
1796
20 October

FURMINGER

Elizabeth
Thomas Ray
Boxley
Hollingbourne
1801
18 August

FURMINGER

Mary
Thomas Evernden
Boxley
Hollingbourne
1802
29 November

FURMINGER

William
Priscilla Coleman
Leeds
Hollingbourne
1803
30 August

FURMINGER

Catharine
Francis Swandell
Great Chart
West Ashford
1805
22 January

FURMINGER

John
Elizabeth Crittenden
Maidstone (All Saints)
Maidstone
1805
01 July

FURMINGER

John
Martha Allchin
Maidstone (All Saints)