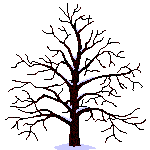 I'am currently constructing this page, so its going to look a bit messy until I have finished.
George Alfred Furminger
is my Great Grandfather and was born 1868 in Maidestone, Kent, the second son of Edward Furminger and Mary Ann Haywood.
When George was 12, the family moved from Maidstone too Sittingbourne. Sister, Mary Ann being born in the first quarter of 1880 in Sittingbourne.
According to the 1881 Census the family was living at 11 The Butts, Sittingbourne situated just off the current A2 (St Michael Road) between the Railway station and Crown Quay Lane.
In the last quarter of 1887, quite close to his 20th birthday George married Annie Elizabeth Margaret CHEESMAN, the marriage was also close to her 20th Birthday.
Their first son Edward Charles was born on the 16th July 1888, he was a Baker prior to joining the Navy in 1906. Looking at his service record he was at Chatham (HMS Pembroke) training barracks at the same time as my Grandfather from my maternal line, Godden. Its therefore possible they meet.
Their second son, my Grandfather, George Alfred was born in July 1890 followed by a daughter Daisy Annie in 1892.
Unfortunately his wife Annie died on the 21st July 1895 aged just 27, George was left to bring up 3 children on his own and moved back to his parent house at 28 Shakespeare Road, Sittingbourne, which was only about 5 streets away. The 1901 census confirm this.
I can only guess wether he knew Ada NORRINGTON before his wifes death or after, but they married in 1902. It was only quite recently that I discovered this second marriage, which was completly unkown to the family.
Ada had a daughter Alice who was born in 1890, she emigrated to Canada and married Sidney Little in Toronto on the 14th October 1911.
There were 5 more known children born to George and Ada, these were Albert Henry born in 1902 and Mary Ann also born 1902. At this point I do not know if they were twins or if one of them is not George and Ada's child. Then there was Amelia born 7th June 1904 followed by Ada in 1906 and lastly Katurah Ellen born 1909.