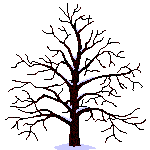 Thomas Furminger
Was born about 1648 in, Kent and is my 8 x Great Grandfather. Unfortunately his place of birth is currently unknown.
The only clues we have are the baptisim of his children at Aylesford in 1673 & 1675, but there does not seem to be any record of his baptism in Aylesford.
The other clue relates to a mention in the Maidstone Assizes of 15th July 1678 this adds the posibility that the family came from Boxley - see below:
Maidstone Assizes 15 July 1678
before Thomas Twisden, J**, and Timothy Littleton, B*.
(Assizes 35/119/7)
(( B* – Baron of the Exchequer. J** – Judge of the Common Pleas or Upper Bench)
369. Indictment of Emblyn Ridge of Boxley, spinster, for grand larceny.
On 13 June 1678 at Boxley she stole 2 head-dressings (3s) and £5 in money
from Thomas Furminger.
(endorsed) Thomas Furminger, Joan Furminger, Frances Waymone. True Bill.
Guilty; to hang; reprieved after sentence.